Wednesday, 28 November 2007
Dear Members,
Solar stocks are on fire, specially SOLF, SPIR, ASTI, LDK, TSL, CSUN, HOKU, CSIQ and more from my list. Those who have been following my work on alternative energy stocks must have been in thrilling position but those who waited, still have a great opportunity to enter in on coming historic bull market in these stocks. Company must have revenue, It doesn't matter companies are big or small and I am sure future is bright for them. Buy AKNS, TSSP, DSTI.
Commodities currencies has been moving down and they shall move up for short term from here.
Oil to remain weak as predicted but metal recovery will come as predicted in newsletter.
We will see rebound in stock market from Thursday.
Thanks & God Bless
Sharma Mahendra, Tuesday, 7.30 AM
****************************
Dear Member,
After receiving request from many existing members regarding deal or discount, so Here I have worked out best deal for you. Any member who subscribed our services any time between 2001 to 2007 will get special discount, so please write us your previous email ID to confirm and get 50% time extra. Please send us email.
Thanks
Enjoy this week letter:
Dear Members,
Last week we saw a sharp recovery in gold prices of almost $35, which is quite significant in terms of volatility. This is what I was talking about two weeks ago, as the days are gone when one bought something for the long term. Indeed, we are at a time when major sums of money are being moved in and out of the market with increased speed with swings of five or ten percent on either side. The fact is that time is never constant: which is why we see the emergence of some new trading pattern every few years. Currently, the movement of the market is to get in following sharp falls and get out on sharp rises. The price of gold was almost $850 a few weeks ago, and it had come down to $774 within 10 trading days. This moved to $825 within five days, and the above scenario demonstrates that one can make good money by trading smartly.
The month of December is fast approaching and we expect major volatility in the currency market as traders who are uncertain after having taken position in the US dollar might book losses since options and future contracts will expire within two weeks. As you are aware, I predict the beginning of a great era for the US dollar as well as the US stock market, a position that I still firmly hold without any doubt. It is true that I have been very wrong the entire of this year especially on the dollar predictions, but I know that what we currently have in the dollar is poised to reward us with more than 100 times in coming years.
My outlook on European markets and currencies as well as the European economy is quite dark and I strongly recommend my European subscribers to divert their money into the US dollar, the USA market or into the Asian market. I particularly like the strong and transparent Indian market. Let me say that this is not an attempt to promote the Indian market, but a reflection of the trend of the wave of nature.
A few weeks ago I mentioned that if all rises in the month of December, then crude oil prices could reach $150, and we should therefore closely watch the month of December. I am really thankful to the planets, and especially Jupiter, which has just changed houses. The movement places me in the right direction, a fact that has been amply demonstrated for the last few weeks with the fulfillment of my weekly predictions, which are coming right on the spot. Though it is still early, I shall be very happy to see my predictions being proven right on a regular basis (90 times out of 100) as the last 18 months of my predicting have been quite tough for me.
Let us now see the indications for this week:
Financial Predictions for 26 to 30 November:
GOLD & SILVER
The prices of gold and silver will move according to international affairs, dollar trend and other commodities for this week. This is because the moon is crossing Mars and we are therefore likely to witness some short-term volatility as the moon is a planet for short term indications. For instance to predict for 30 months trend, you take Saturn into account because it stays in one zodiac sign for that period, while the moon only takes 60 hours to change one zodiac sign. It is therefore easy to predict the short-term cycle by keeping the moon in the central position.
This week any rise should be taken as a selling opportunity on Monday and Thursday. Any sharp fall should likewise be taken as a buying opportunity on Wednesday and Friday. The overall trend in metals will remain mixed for the week, and on the higher side we may see gold prices reaching $832.80 while hitting $808.10 on the lower side. Silver is poised to follow the trend of gold and trading range will be $15.09 to $14.32 (March contract). I will send update, If gold or silver breaks on down side.
PLATINUM & PALLADIUM & COPPER & ZINC
Those who are following my predictions on zinc, copper and nickel must have seen that our warning was accurate as the prices of these metals have fallen around 35%. The next turn is for platinum, which should fall very sharply from the first week of December and continue its decline for more than four years. Platinum is therefore entering into a bear market for four years and one should therefore take position this week for the short, medium and long terms.
Many of my members have made tones of money by selling these metals, Look st side metals charts: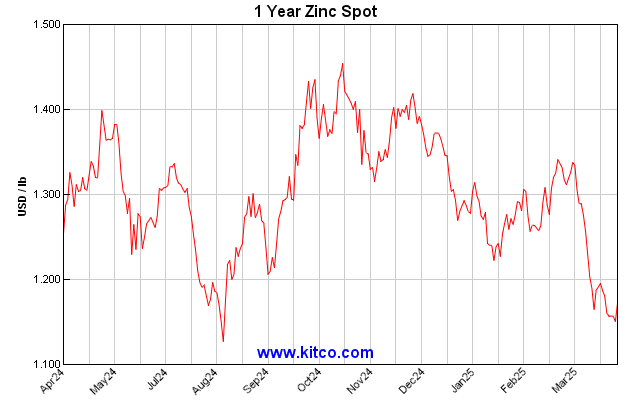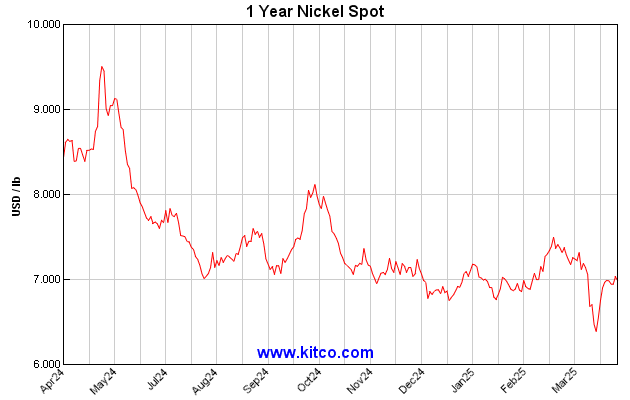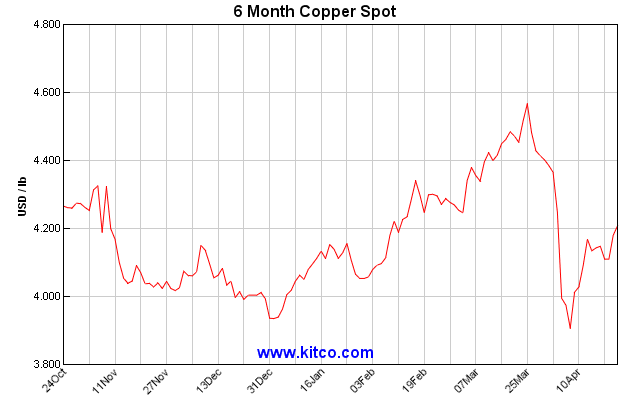 COFFEE & COTTON
Both these soft commodities are my favorites, therefore buy on weakness and keep accumulating, as coffee will remain in a very hot market. This week the trading range for coffee will be $122 to $127.80, while it will be $59.10 to $62.80 for cotton.
LUMBER & ORANGE JUICE & SUGAR
Orange juice and lumber are going to stay weak but sugar is in a buying zone according to planet moon. Those who have therefore bought sugar should hold at this stage or add more positions.
STOCK MARKET
All major markets will remain positive this week. We shall then have corrections from last hour of Wednesday till Thursday, while on Friday all the major markets will rise sharply. The Chinese market has tumbled around 18% from its top, which is quite a lot. I have received numerous emails in which people express frustrations in understanding the Chinese market, especially finding the truth behind company earning reports. I cannot deny that as I have worked in many markets and in terms of transparency, the Chinese market is the most difficult one to discover the truth. In light of this, one needs to be very cautious before putting your hard-earned money into the hot rising Chinese stocks.
Many of you will be taking the month of December very easily. One should plan well and meditate during this time because we will be buying a lot of USA stocks from early next year. This is because the USA stock market will enter into a very unique era that is sure to be quite exciting. My favorite areas will definitely be alternative energy, technology, electronics, utility and engineering companies.
If you have invested money in other markets, then this is the time to book profit or withdraw from international markets except India, South Africa, South Korea and Russia, which all will be in a bull market trend. We will see a great bullish era for Chinese stocks from the second week of February to the third week of April.
OIL
This week oil will sharply move down on Monday, Tuesday and Wednesday. There will be a small rise in oil prices during the last hours on Wednesday and half day on Thursday. As with oil, I also see a decline in heating oil and RB gas, and it is therefore a great week to sell oil. One can cover oil once it declines around five percent, which I expect this week. On the higher side, I see oil prices moving to $99.80 or even touch the magical figure of $100, after which there will be a sharp correction. Natural gas will remain positive during this week.
GRAINS
December future contracts are expiring this week, and we may therefore see a strong contest between bulls and bears as both will be out to defend their egos. As I have been saying for the last few weeks, the grains bull market has already ended and the current trend is therefore just a final pace of very high breathing before it eventually calms down. Once again I am holding my position of grain prices falling more than 30% in a very short span of time. One should therefore plan his trades accordingly. The future markets are quite volatile and they are especially dangerous during final stages, therefore please take an options position by buying puts and selling calls.
CURRENCIES
It is certain that the dollar index will not do much for the next one week. We have seen that when the Euro declines, the Japanese Yen goes on the rise, which is not helping matters for the dollar index. The Australian and Canadian dollars hold a very small percentage in the dollar index, and the decline of these commodity currencies not therefore have any impact on the dollar index.
The Dollar index is trading around $75, while the Euro is trading at an all time high. We may see the Euro trying to push towards the $1.50 mark, but that should be the highest point after which the Euro will not only fall to $1.30 or $1.20, but it will move below the par value against the dollar. I know that many will call me crazy but this will be proven right within the next two years and time will be the answer.
The dollar will be sideways on Tuesday and Wednesday, while it will gain against all currencies come Thursday and Friday.
The British pound and the Japanese yen will remain weak for this week.
The Euro will remain in a side way or positive trend, therefore avoid trading the Euro.
The Australian and Canadian dollars will be quite volatile, and any sharp rise should be taken as a selling opportunity. One should likewise buy following a sharp fall on Monday and Thursday.
Alternative energy and Uranium stocks:
When we trade financial market we should always remember which sector or country is benefited with current foreign exchange rate. In alternative energy sector European companies are performing poorly because their product is expensive and on other hand USA companies are doing well in export. Last six months chart is clearly telling us story, so buy USA solar or alternative energy companies compare to Europe or any other countries. Few European solar stocks like CEYHF, SPWRF, QCLSF are not able to do well compare to FSLR, STP, SPWR.
There is a great buying opportunity in ALTI, DSTI, TSSP, LDK, GRSR, TSL, CUSN, ZOLT, SOLF, CSIQ and URZ, USU, RTO, BHP, UEXCF in USA and EGRAF in Australia.
This week's trades:
Sell OIL
Sell the JAPANESE YEN
Buy COFFEE and COTTON
Finally, please don't forward this newsletter to non-subscribers.
Mahendra Sharma 25, November