Monday, 18 January 2021
Dear Members,
Last week was a negative astro week for precious metals and they traded negative as predicted but this week looks far better so expect precious metals to form the bottom. But if you like to take more aggressive long positions gold, silver and platinum then must follow our book. Call options may provide you great returns in metals.
Markets ca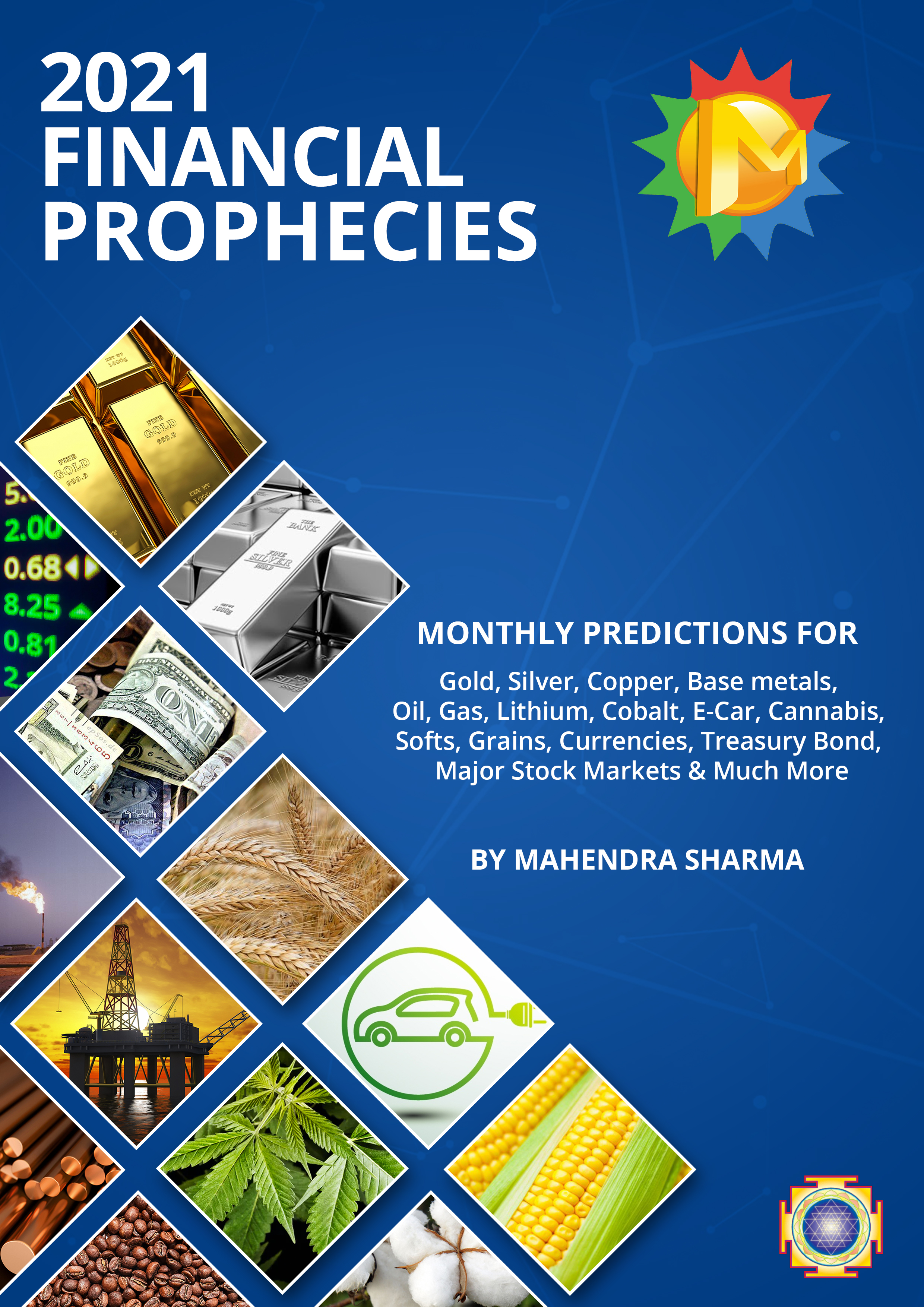 me down on last week Friday, as predicted S&P struggled to close above 3800 which is a bit concerning. This week financial and next week Tech earnings will start so great time to bet on selective stocks. Elected President will take the oath this week, but the speech will be political and to unite America. Surely Minimum wage, green energy, student debts and healthcare will be key agenda.
Get ready to take some put options in Indexes or positions in UVXY. Follow our books each cycle because compared to the first cycle, the second cycle could be a bit scary for market. On other hand Lithium, EV and clean energy stocks are on fire as predicted. It looks like money is pouring on investors.
Currencies are moving as predicted. Dollar index is holding 89.36 level so keep this in mind.
Oil prices achieved $52.00 as predicted, some volatility is on the way.
International markets may still underperform against the USA market.
Grains reached multiyear high, softs are trading mix. New era in softs is on the way.
I am sure many of you must have bought "2021 Financial Prophecies". This book has a detailed monthly cycle for markets, metals, currencies, energy, Crypto and other commodities. Find out about 2021 Financial Prophecies:
https://www.mahendraprophecy.com/2021-financial-prophecies-book.php
Thanks & God Bless
Mahendra Sharma