Outlook of S&P 500 Index in 2020
S&P 500 Index is trading above $3000. Mahendra Sharma predicted S&P rising above $3000 long back in one of his recorded interview with CNBC News Contributor, Jack Bouroudjian. You can listen to the interview from our website homepage. Most of the long term predictions by Mahendra Sharma has come true as of day.
S&P 500 Index was trading below $700 in Febuaray 2009 and Mahendra Sharma predicted the S&P 500 Index to rise from there in his interview. Since then S&P 500 Index has risen to $3000 plus as of today and the trend is still showing bullish.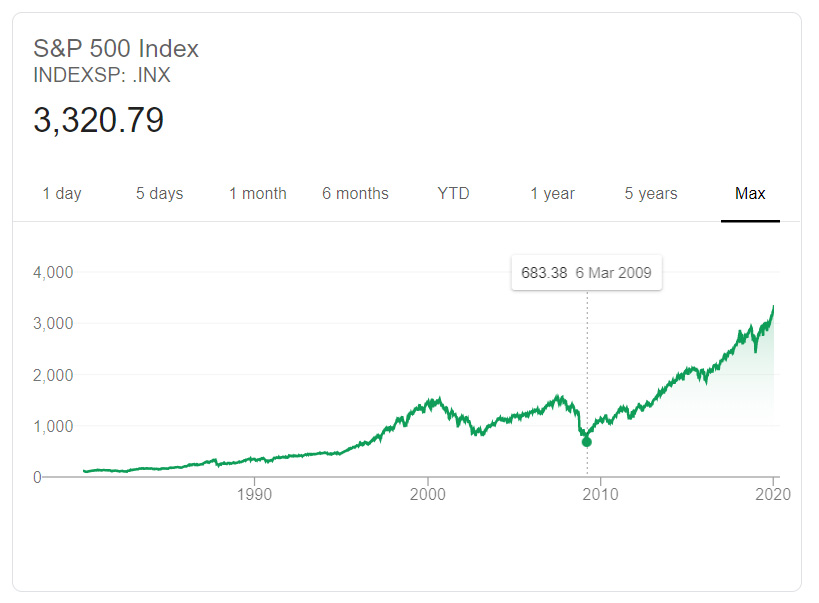 Mahendra Sharma has predicted the detailed outlook of S&P 500 Index in his latest financial predictions book with monthly rising and falling cycles.